Company news



December 6-7, 2021

On December 6-7, the course "Orthopedic components of the CONMET implantation system. Clinical rationale for the choice" was held in Moscow.

The training was conducted by Aleksey Korabeynik - orthopedic dentist of the SKY DENT dental center.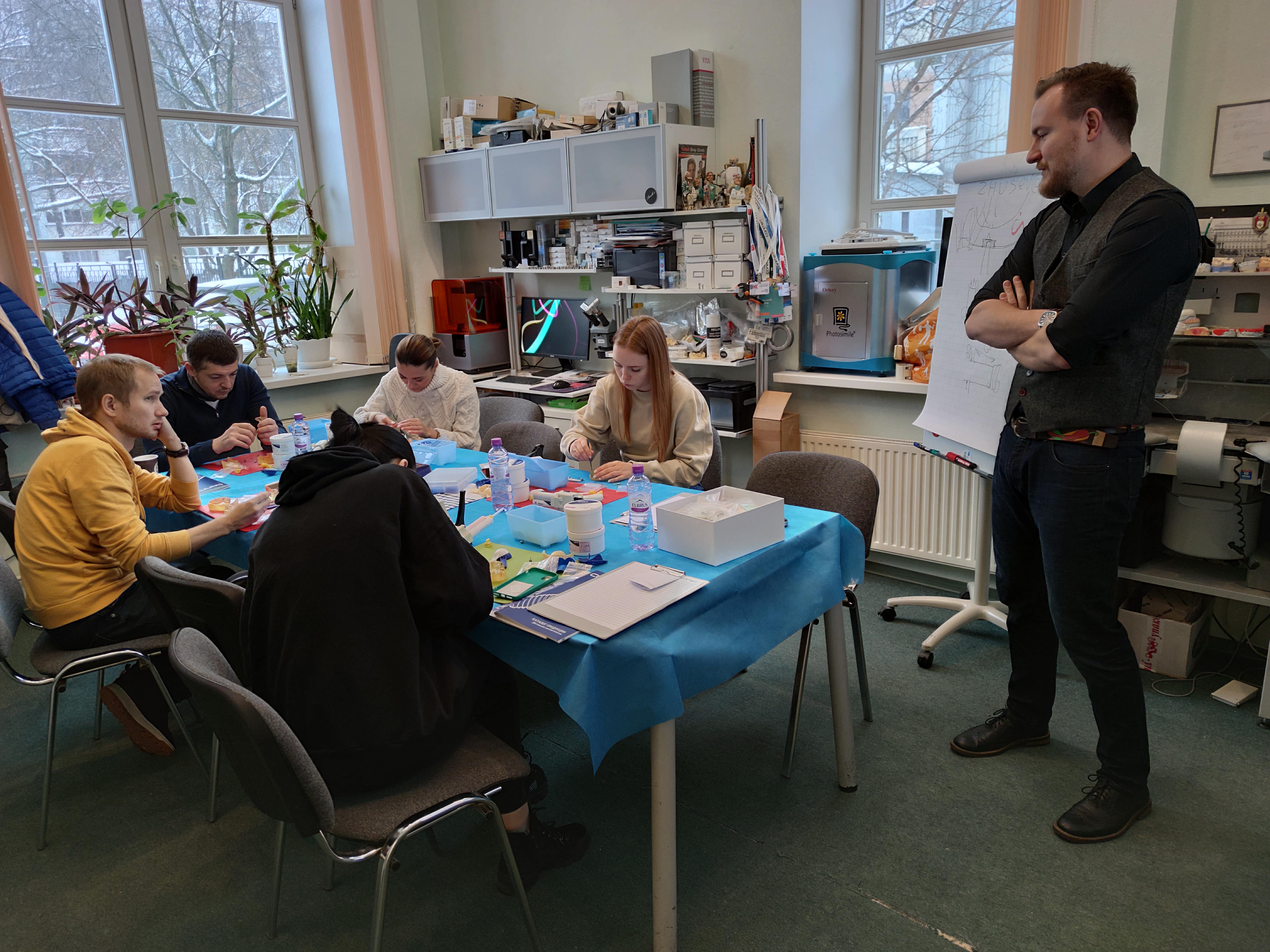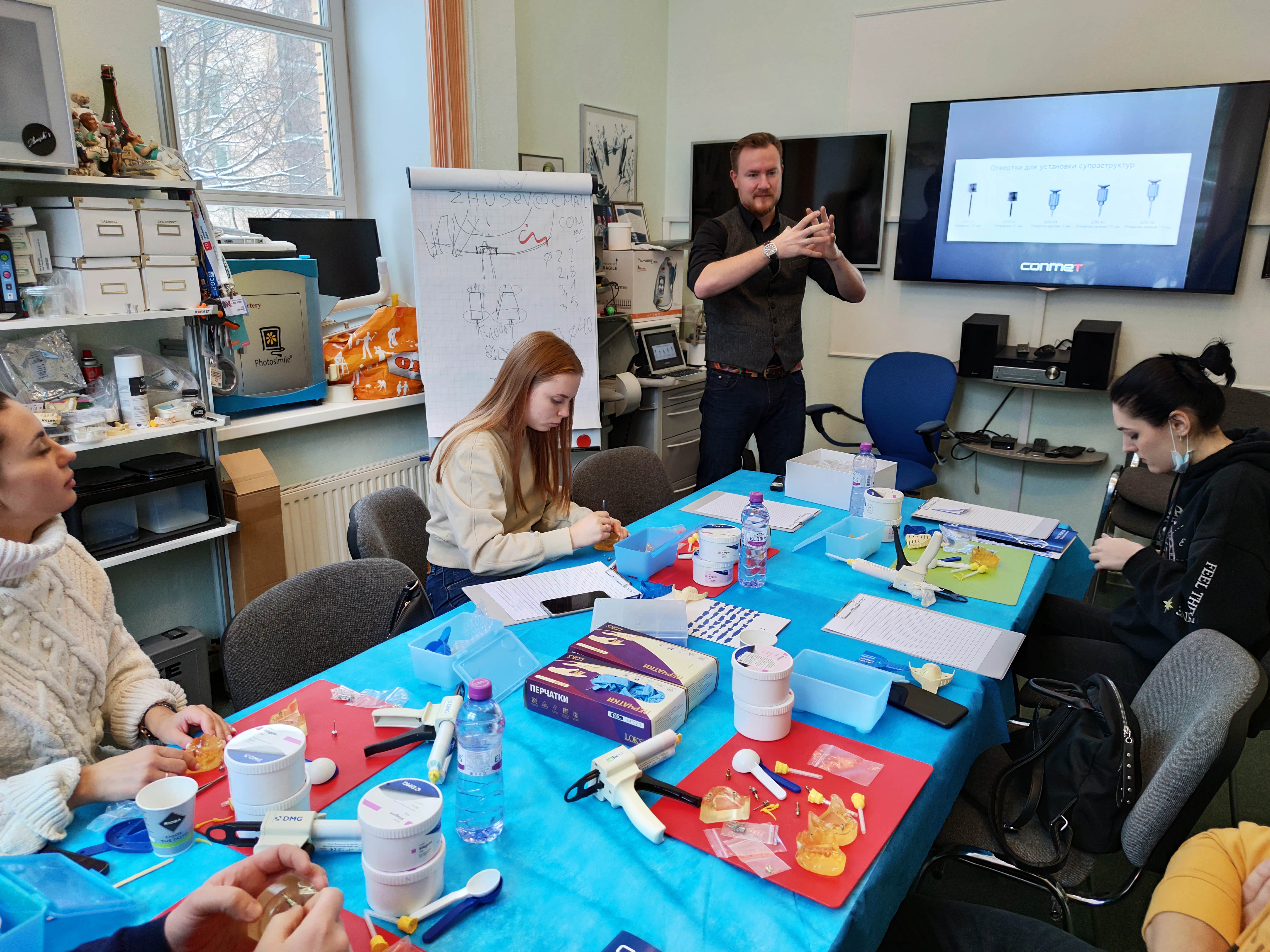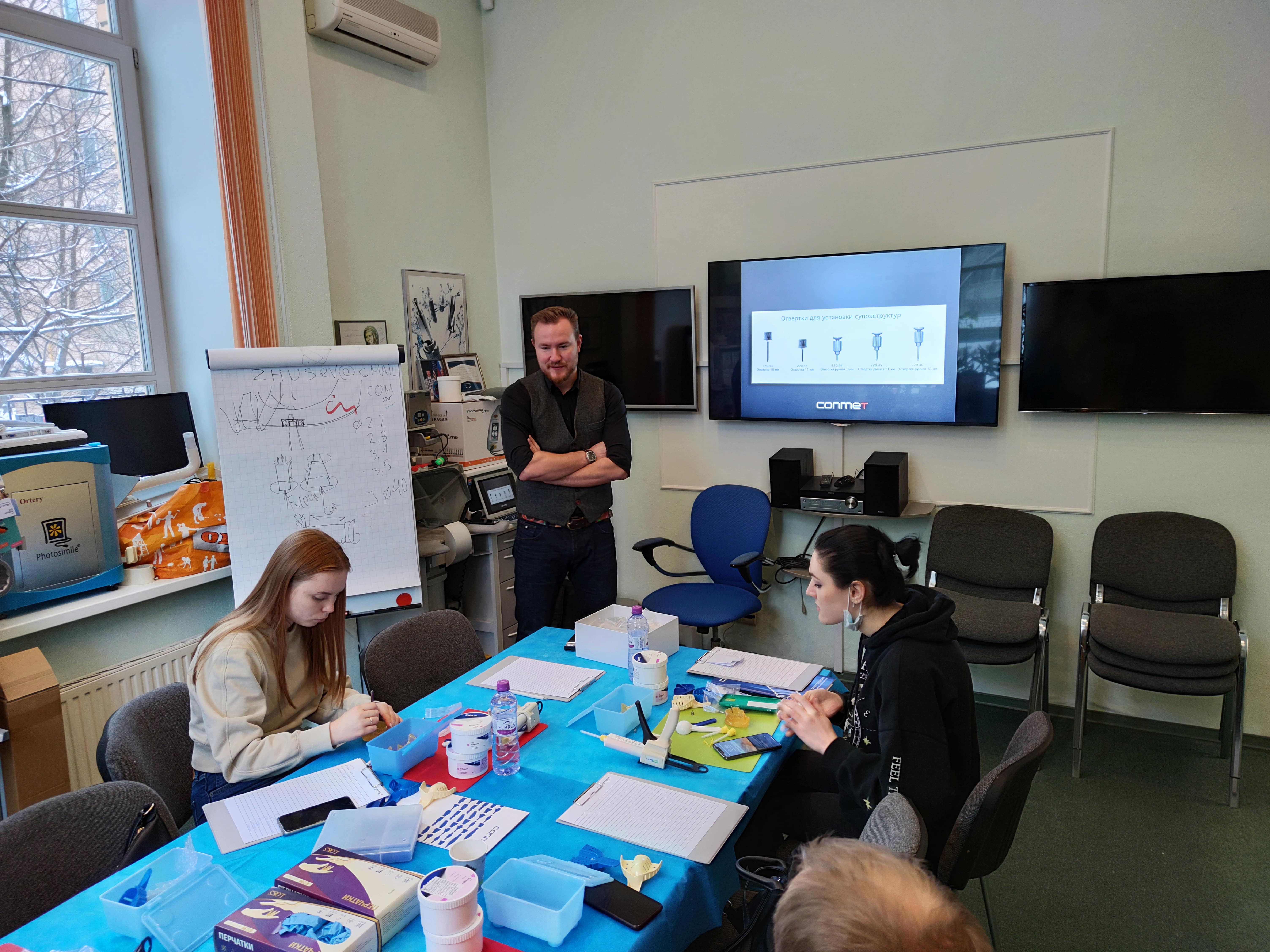 November 14-15, 2021

On November 14-15, the course "Bone grafting" with the use of CONMET implants was held in Moscow.

The training was conducted by Andrey Zhusev, Candidate of Medical Sciences, Head of the SKY DENT Dental Center.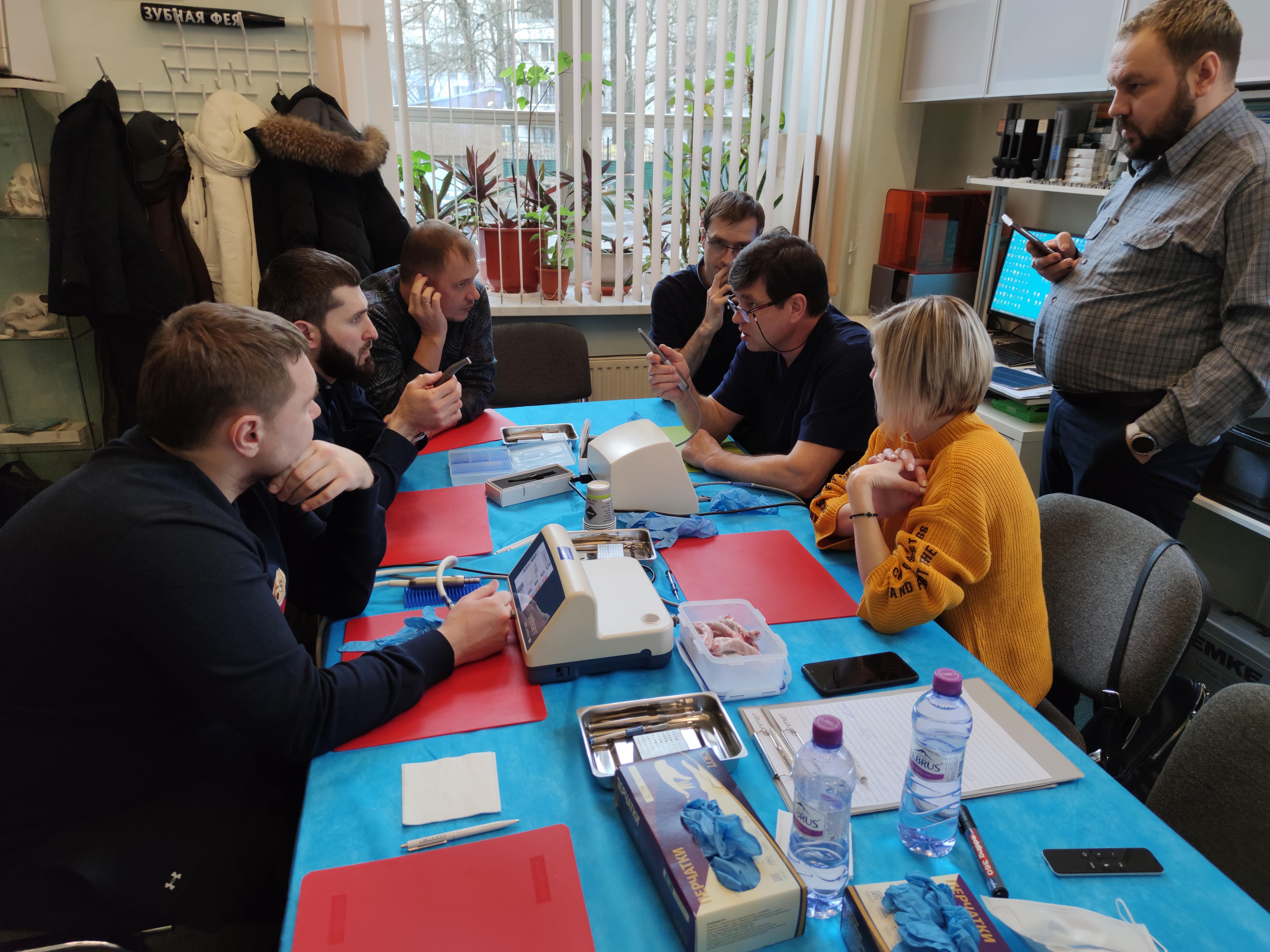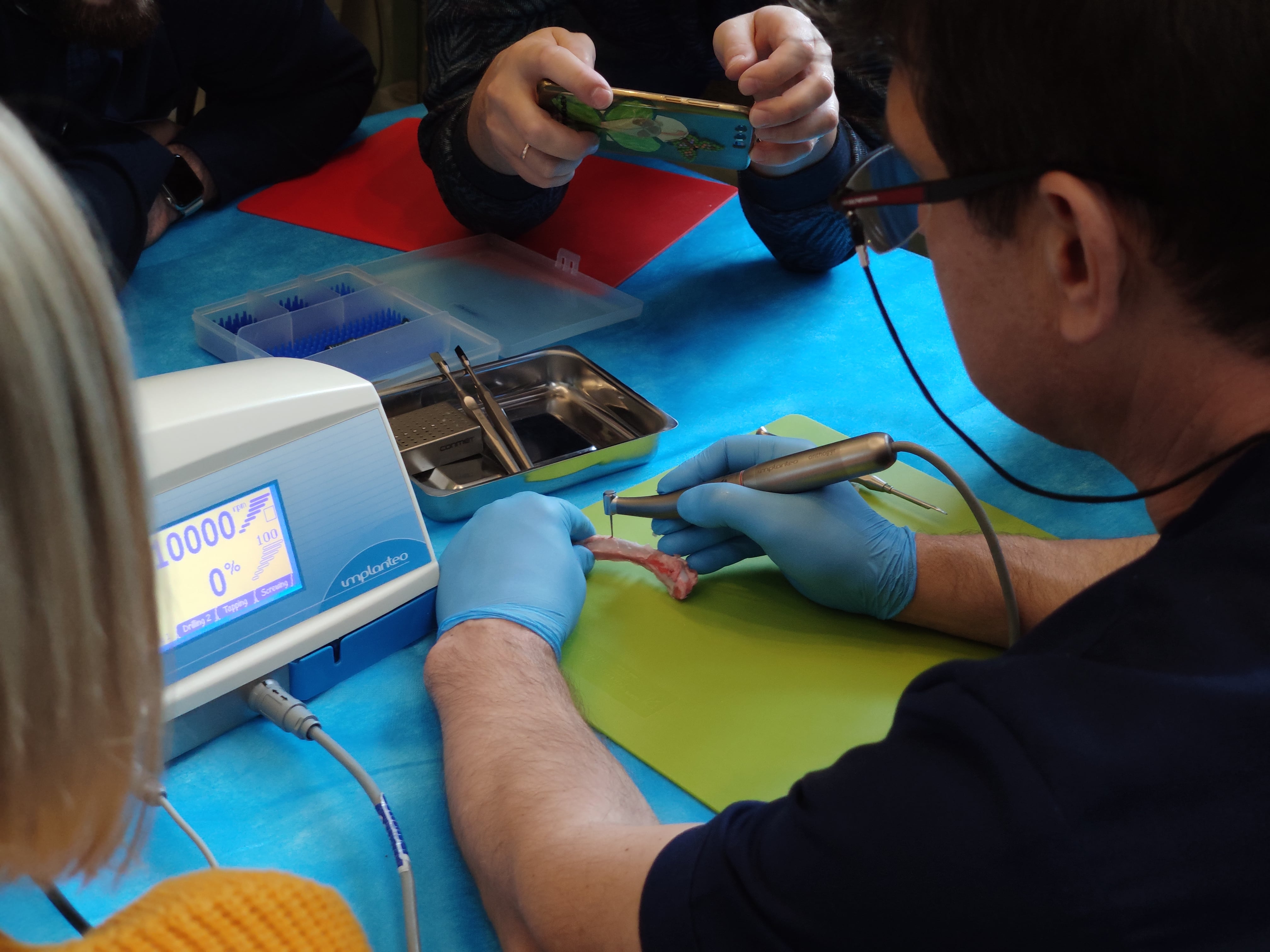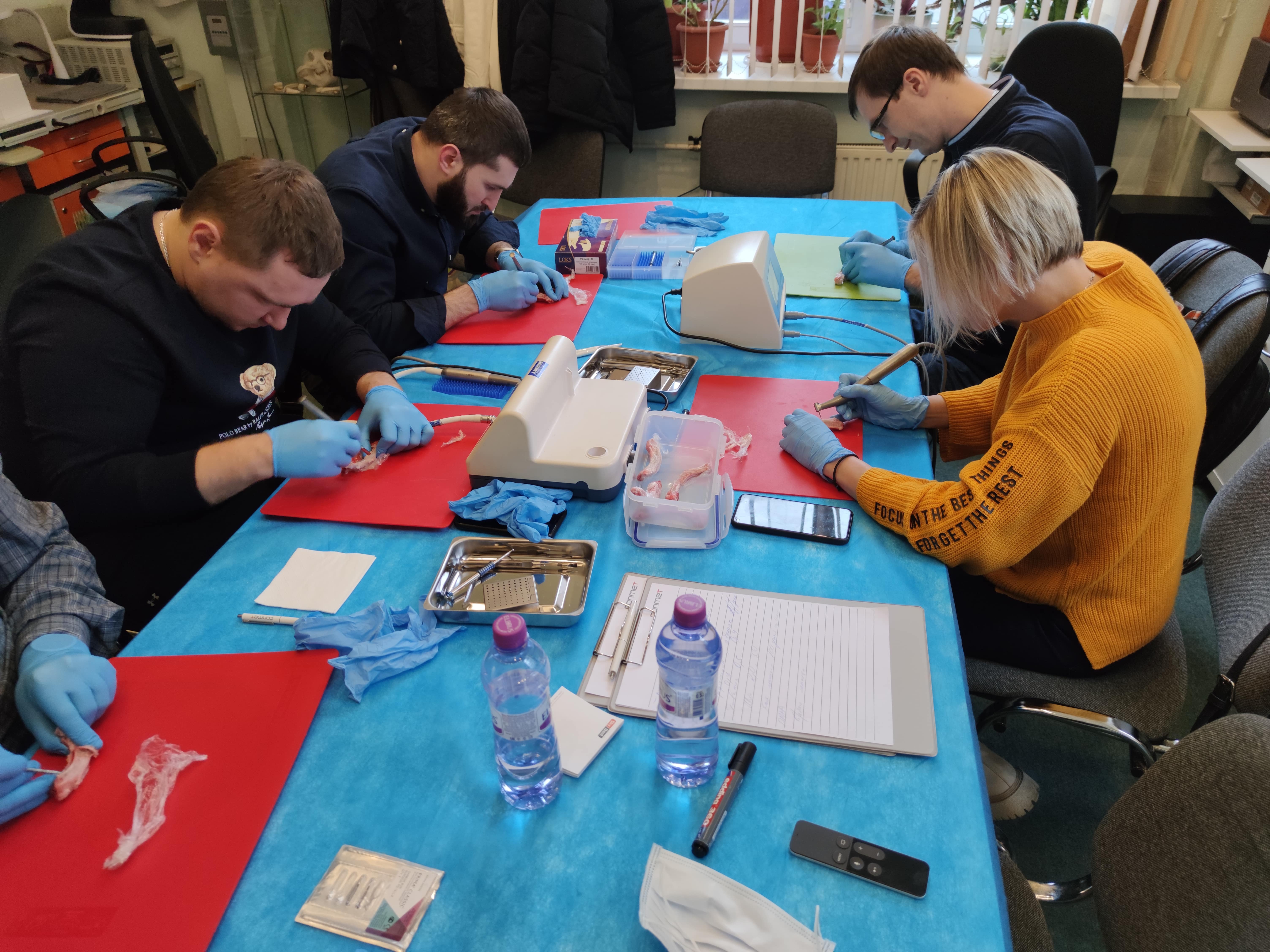 October 14-15, 2021

On October 14-15, the conference "Modern neurosurgery in the Southern Federal District" was held in Yalta, in which the CONMET company took part. Our company presented products for spinal surgery.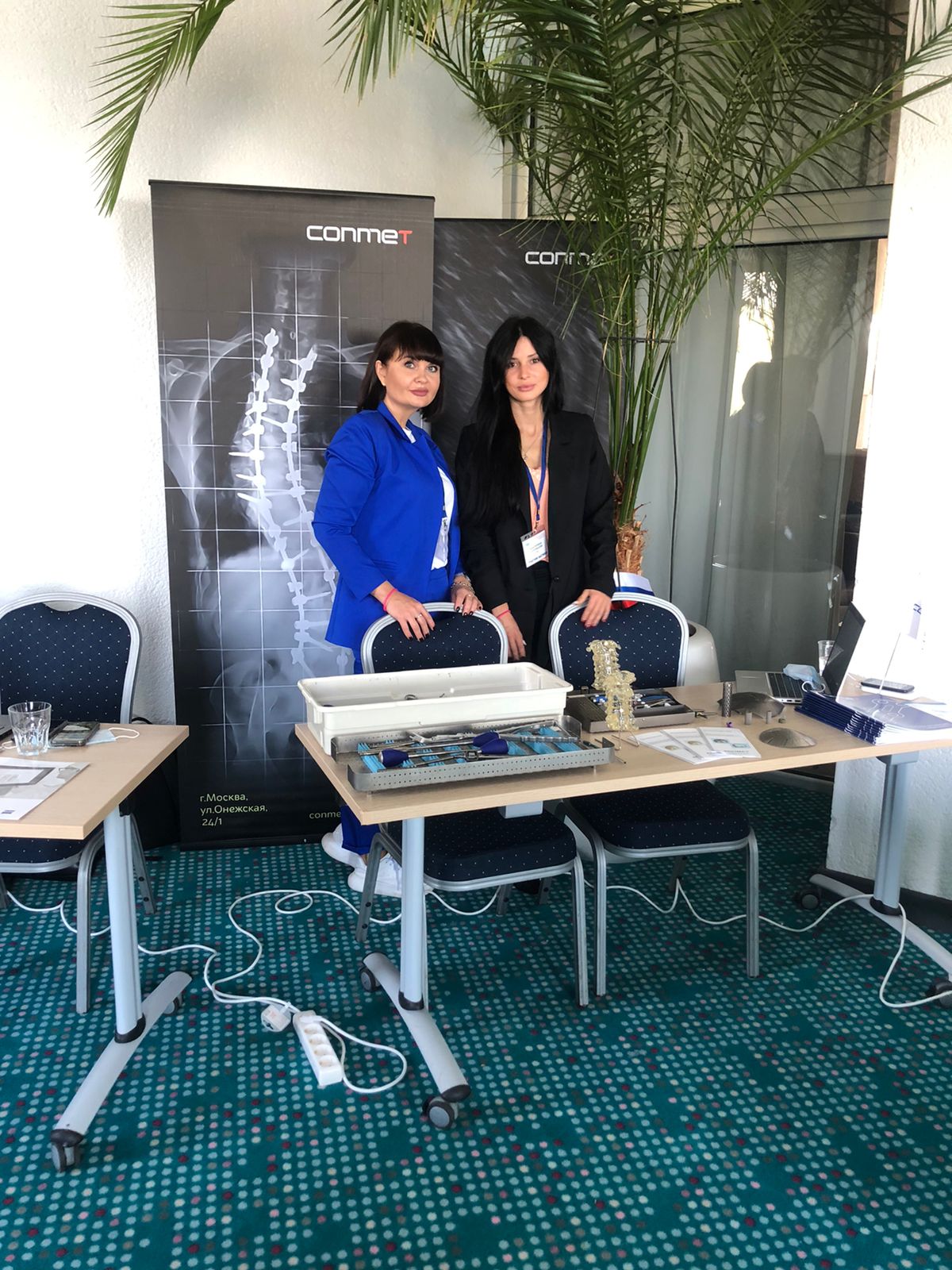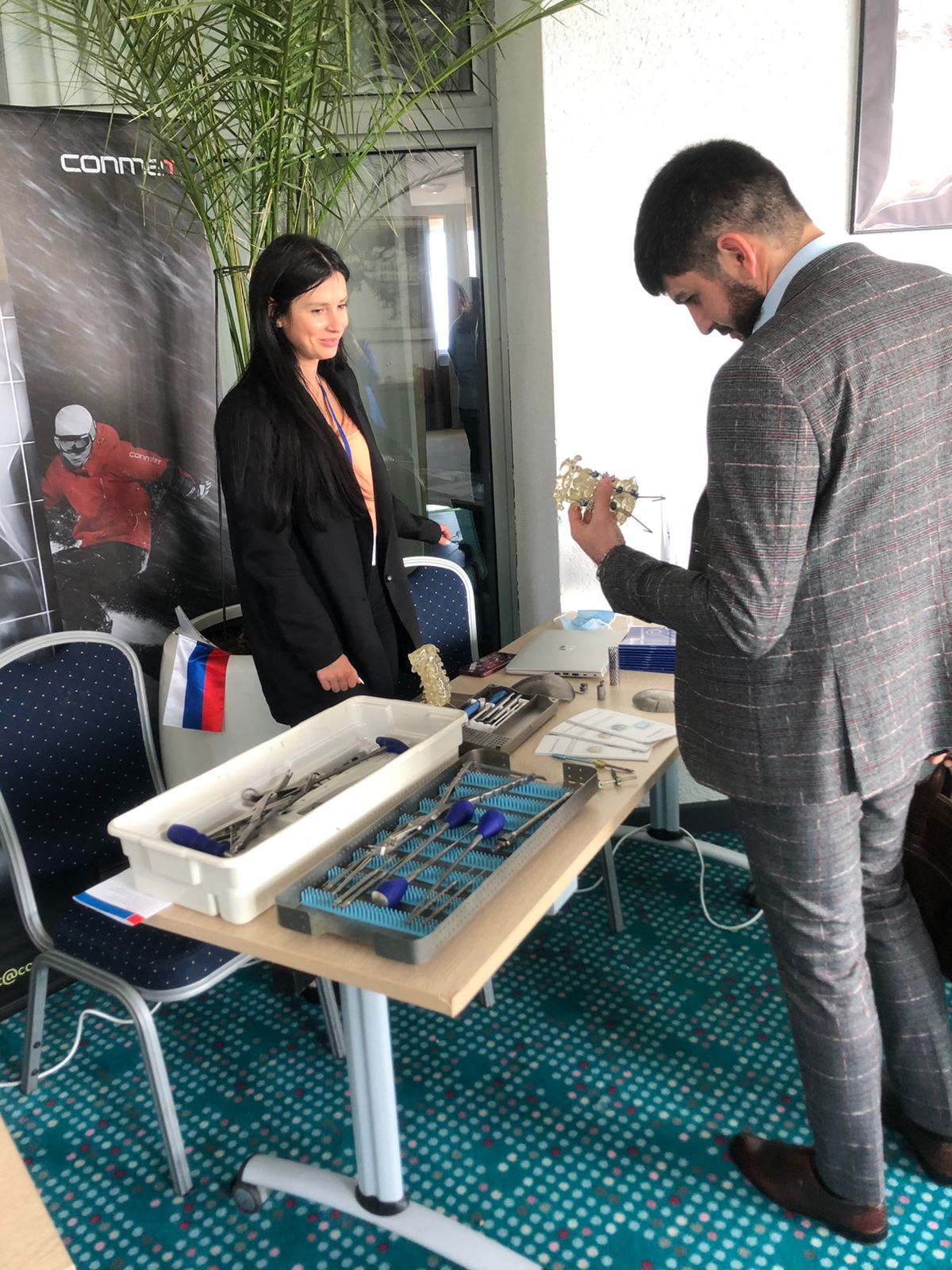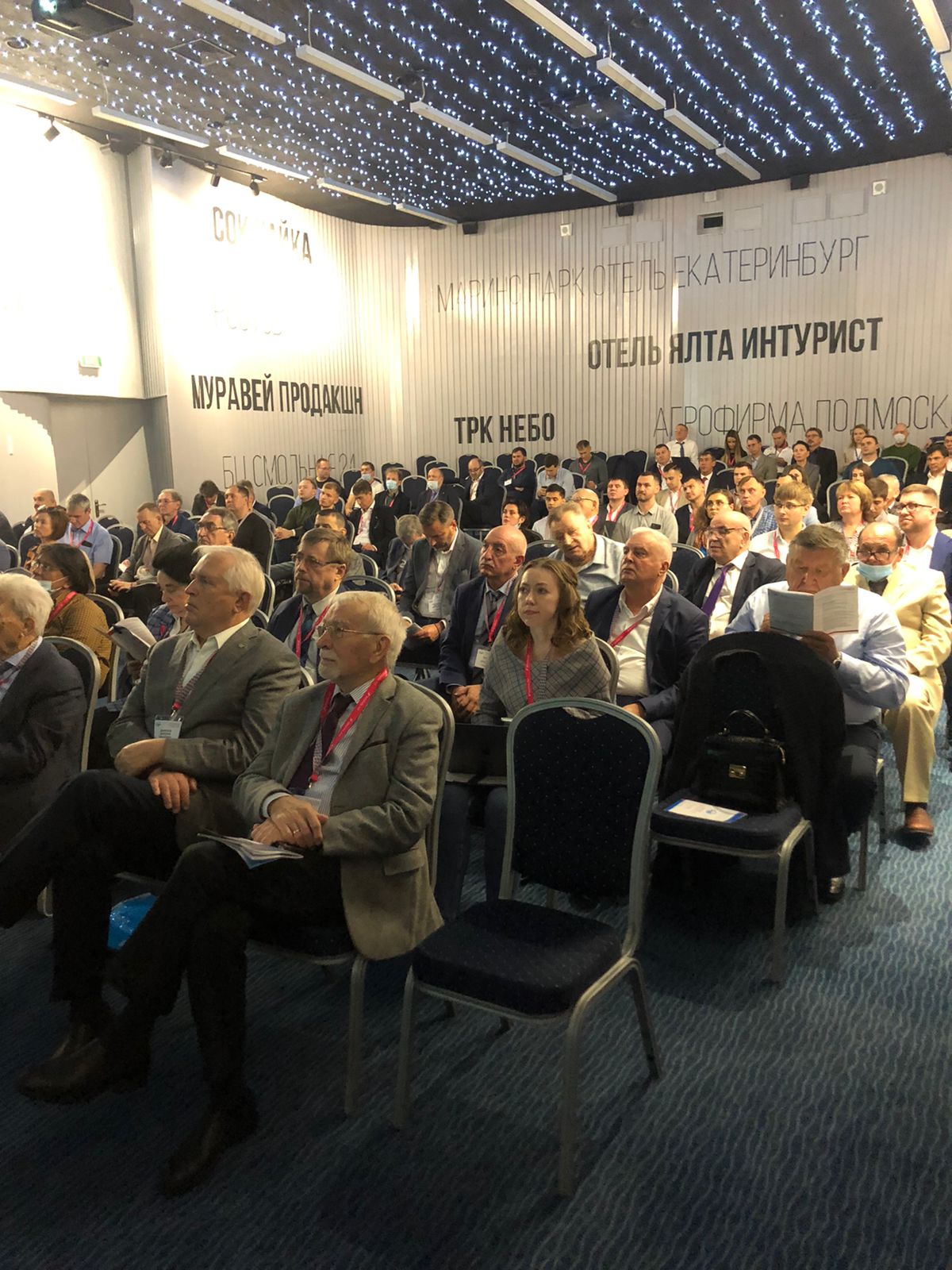 September 30th , 2021

On September 30th the XX scientific-practical conference CONMET was held in the historical interiors of the Petrovsky Palace (Moscow).

We want to express our huge THANKS to all of the participants!

The conference included reports, presentations and training courses. The event was devoted to current issues in the fields of dentistry and cranio-maxillofacial surgery.

The online conference was viewed from the Far East to Kaliningrad, in the CIS countries, the EU and even Latin America.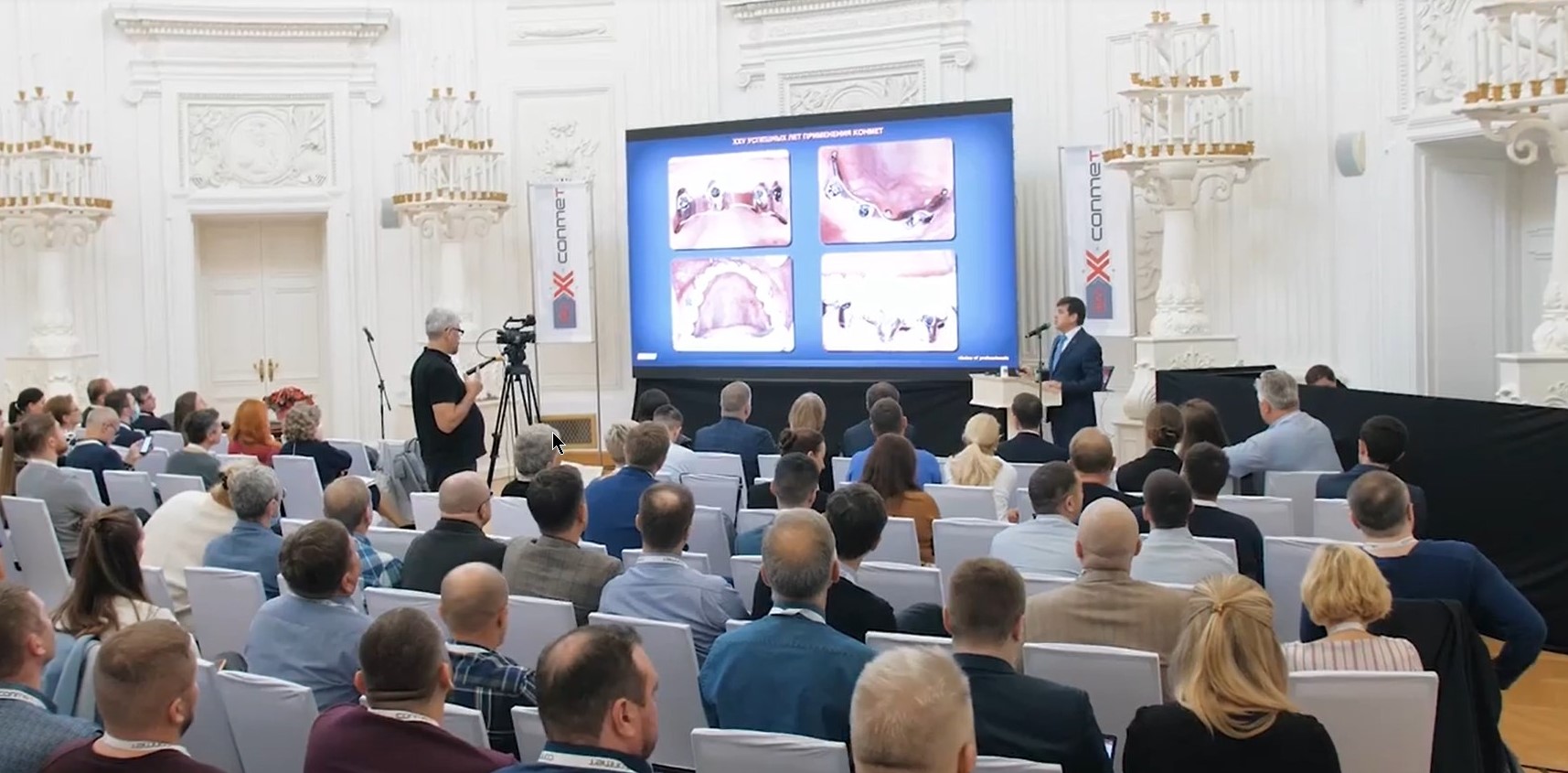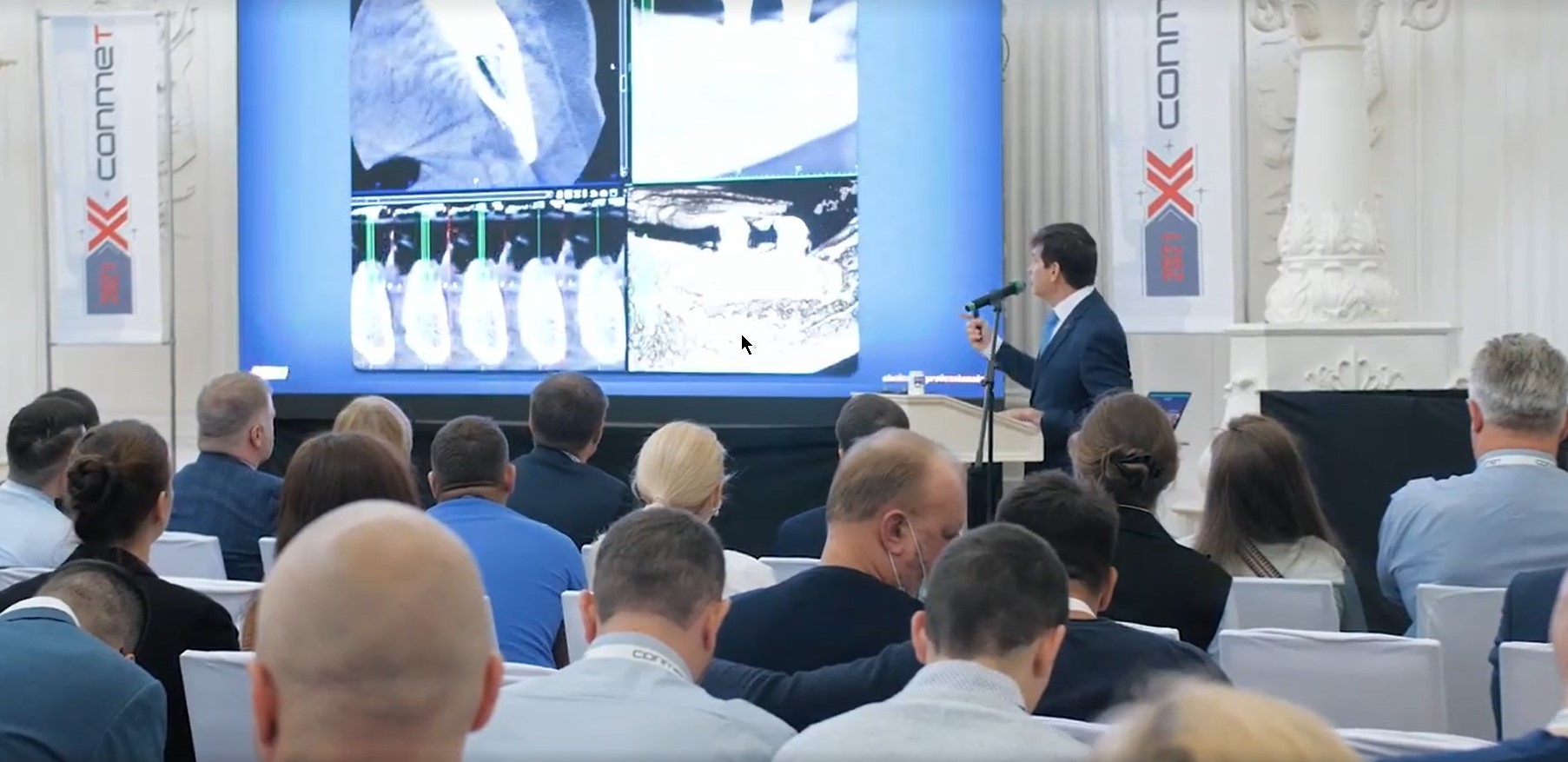 September 27-30, 2021

The 50th Moscow International Dental Forum and Exhibition Dental-Expo 2021 was successfully held from 27 to 30 September in Moscow at the Crocus Expo International Exhibition Center.

At the CONMET booth during the exhibition, lectures were held on current topics in this field.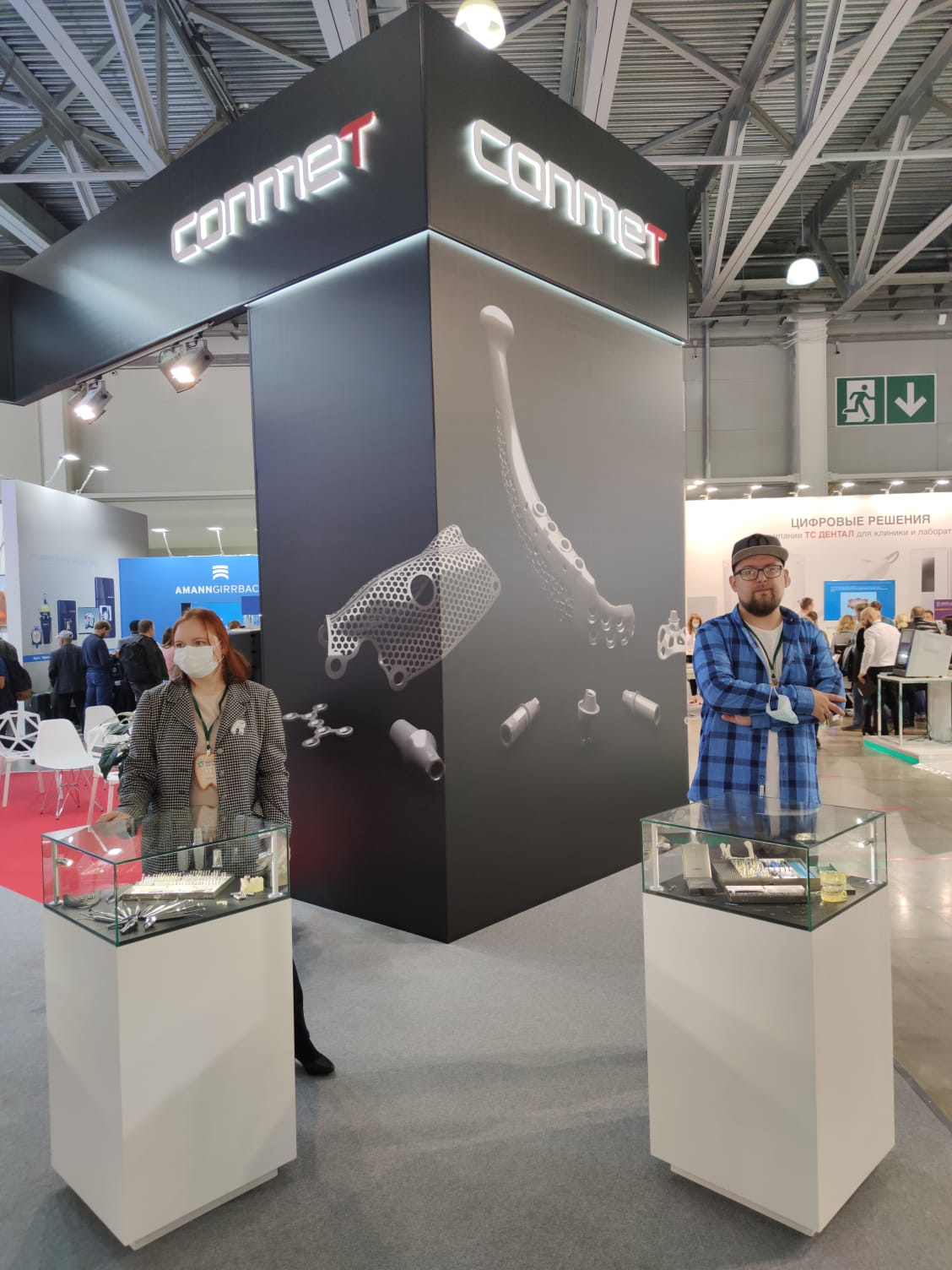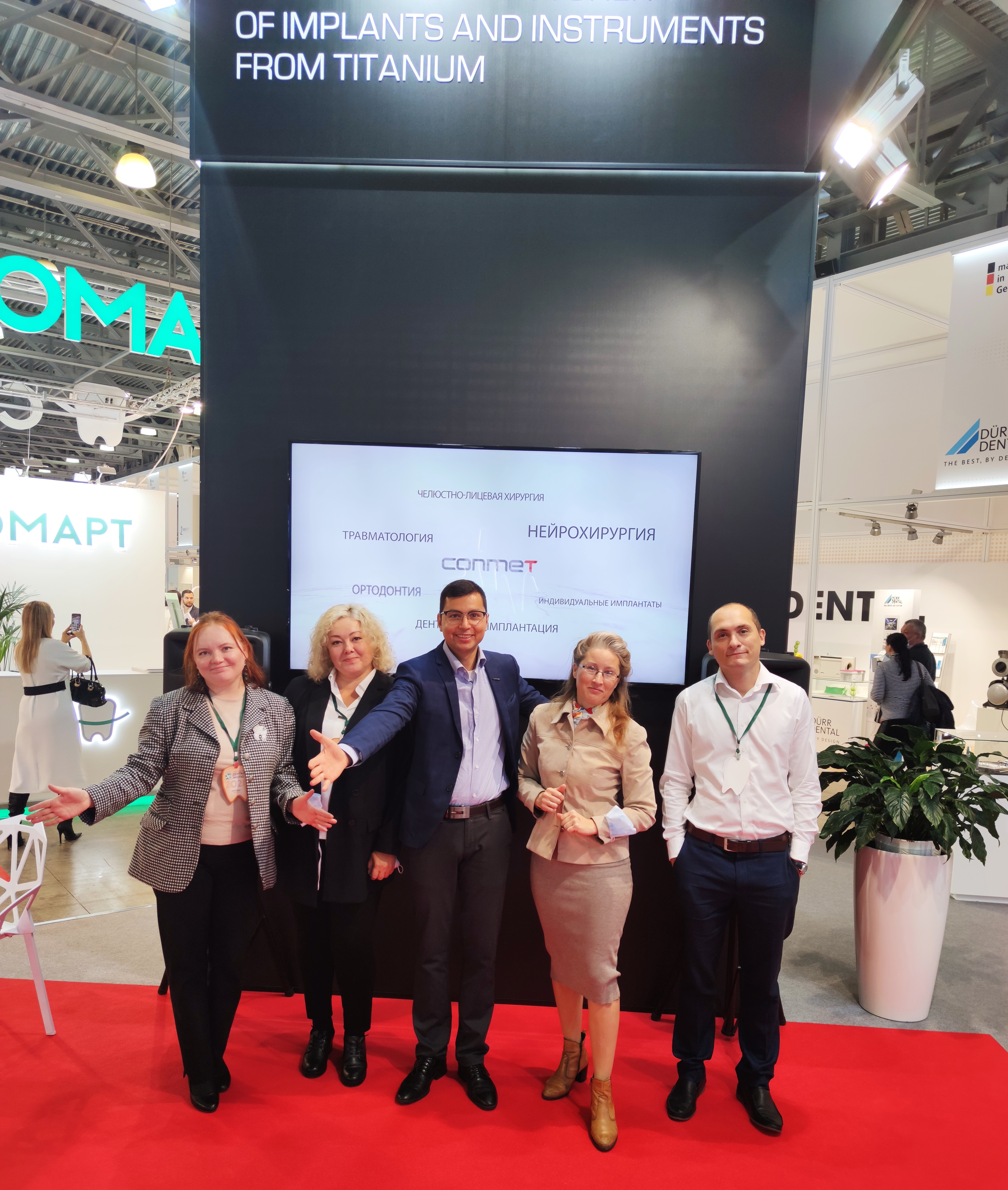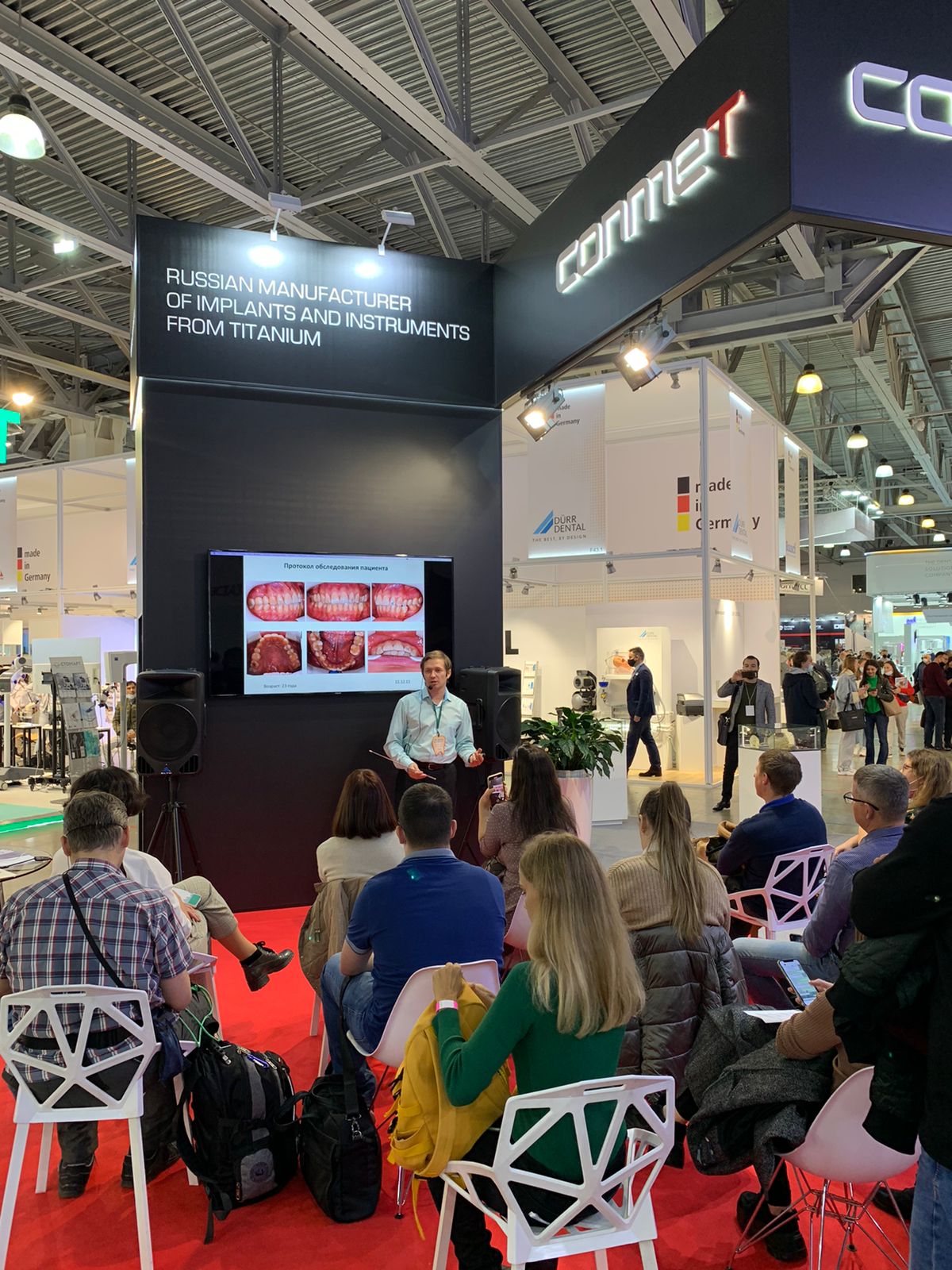 Training courses




28 November 2018

Dear Colleagues! We offer you to get acquainted with the plan of training on the first half of 2021:


1-2 June 2021
«Orthopedic treatment using CONMET dental, implants, Korabeynik A.N
Since 1993 CONMET LLC entered the Russian market of titanium implants. The company currently manufactures: dental implant system, implants for cranio-maxillo-facial, spine surgery, traumatology and custom made implants using 3D technologies.
«CONMET products are certified by DQS Medizinprodukte GmbH (German certification body) for compliance with ISO 9001, ISO 13485, and also has CE marking (compliance with the requirements of European Directive 93/42 / EEC on medical devices)..

CONMET in numbers:
More than 25 years of successful work
More than 20 years of clinical research
Over 700 specialized clinics using CONMET products
Over 2000 items of own production
5 separate divisions

Khabarovsk
Novosibirsk
Krasnodar
Ekaterinburg
St. Petersburg

More than 40 patents
10 official dealers in the territory of Russian Federation
More than 20 awards in the field of medical device manufacturing
On the basis of technologically advanced equipment, a flexible automated production system has been created, including high-precision machining centers, laser cutting, welding, marking, plasma and ion deposition surface coating machines. Prototyping, atomic layer deposition (ASO) technologies have been introduced. CONMET uses the most effective instruments of three-dimensional computer-aided design and processing of tomography data (3D technology). The company is equipped with equipment for testing products in accordance with international requirements of ISO and ASTM.
CONMET is one of the first manufacturers in Russia, which in 1993 entered the market of titanium implants and instruments beginning with their designing and production by means of fruitful cooperation with leading scientific centers and industrial partners (VSMPO, VIAM, et al.).
Together with leading medical institutions of Moscow and regional centers of Russian Federation, CONMET engaged in introducing оsteosynthesis techniques by tinanium miniplate application.

1995 - CONMET organized own production placing primary emphasis upon high-precision mechanical CNC equipment and advanced technologies.

1996 - CONMET began the production of dental implants and instruments.

1998 - The beginning of cage system manufacturing designed for spine stabilization.

1998 - Implementation of CAD/CAM (Computer Aided Design/Computer Aided Manufacture) technologies.

1999 - The CONMET Quality System of designing and production of medical implants and instruments is certified by European organization TÜV NORD CERT GmbH & Co. KG (Germany) according to International Standard EN ISO 9001:1994.

1999 - The first and distinctive for Russia book on dental implantology - "DENTAL IMPLANTATION. Illustrated terminology" published by A.I.Zhusev and A.Y.Remov under active assistance of CONMET.

2001 - CONMET began wide application of 3D prototyping technologies for production of custom-made medical implants.

2002 - Quality Management System of our company is successfully recertified in accordance with newly accepted International Standards EN ISO 9001:2000 and EN ISO 13485:2000. CONMET started the development of transpedicular screw system fixation of spine column. In cooperation with MATI (Moscow Institute of Aviation Technology) named after K.E.Ziolkovsky mechanical tests of product samples are conducted.

2002 - First Scientific-practical Conference "Experience and prospects of clinical application of the CONMET implants" is held. The conference becomes annual.

2004 – CONMET products officially registered for the medical use in Ukraine.

2006 - "Clean room" (zone class 6) is put into operation for pre-sterilization cleaning and packaging of dental implants.

2006 - The British Institute of Standards (BSI) issues our company a certificate of compliance of the existing Quality Management System requirements of BS EN ISO 9001 for the following activity: "Development and manufacturing of medical instruments and implants for cranio-maxillofacial surgery, dentistry, neurosurgery and traumatology. "

2007 - CONMET began the manufacturing of implant system for the treatment of spine scoliosis deformations.

2010 - Received the right to label its products with the CE mark, which allows exporting medical devices to European market.

2011 - Launch of the newly modernized dental implant system, which allows to successfully solve most of clinical cases. A wide range of abutments provide highly functional and aesthetic results in each orthopedic stage of treatment.

2012 - Modernized spinal system released. Advantages: perfect multi-segmental screw fixation for three-dimensional correction of spinal deformities, low implant profile in combination with reliable fixation, achieving functional and cosmetic effects.

2013 - CONMET, together with the Moscow Institute of Physics and Technology, developed a method of applying bioactive coating on dental implants surface.

2014 - At the International Congress on innovations in implantology in Interlaken (Switzerland), the successful results of clinical studies on bioactive coating were presented. Several articles published in "Cells and Materials" journal. Launch of dental implants with bioactive surface.

2015 – Dental implant system is added to the software of Zirkonzahn and 3shape.

2016 - The XVth Scientific-Practical Conference is held.

2016 - Development of a new generation of spinal implants and instruments.

2017 – Dental implant system is added to the software of exocad and Blue Sky Bio.

2018 – The start of implant manufacturing for traumatology (volar plates, elastic nails, intramedullary nails, compression screws).